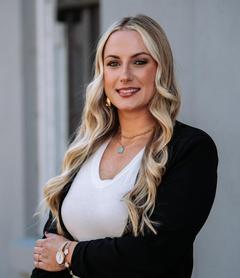 Lakeport Office
601 N. Forbes Street
Lakeport, CA 95453

Email: hannahwrealestate@yahoo.com

Work Phone: (707) 262-1338
Cell Phone: (707) 671-3604

Being a born and raised Lake County Native, I have a passion for our area and am so happy I chose Real Estate as my career choice. Being a realtor has opened my eyes to the true beauty that Lake County has to offer. I am extremely dedicated to my clients needs, and love seeing the happiness selling or buying a home brings to a person. I stay in tune with our local market and top notch Real Estate marketing and technology. Being a local has allowed me to have a complete expertise for the area. I make time to always answer my calls, emails and texts, and spend even my short hours off focusing on my clients. Leaving my clients with a happy and as easy as possible experience with buying or selling a home is my ultimate goal! I absolutely love what I do and where I live!