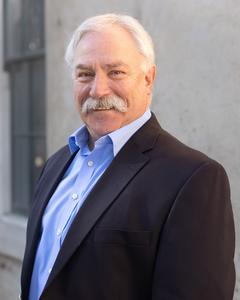 Lakeport Branch
601 N Forbes Street
Lakeport, CA 95453

Email: rickwhite57@gmail.com

Work Phone: (707) 262-1338
Cell Phone: (707) 536-7858

Website: www.lakecounty-california-clearlake-realestate.com/

"Call Me - I'll Call You Back"
Rick White
HouseHunterRick.com
Rick White is a native of Lake County and accomplished business professional from Silicon Valley. He worked as a program manager specializing in product development and customer service in the high tech industry. He applies the skills as a manager to his daily practice as a Realtor. He makes the process of buying and selling real estate a pleasant experience because of his frank and honest approach to working with customers.
He listens to customers and he gets back to them with as much information as they need to make an informed decision. Rick adopted the simple slogan "Call me - I'll call you back"; recognizing that many realtors fail by not returning calls. Rick will return calls.
Rick was raised in Lake County and graduated from Kelseyville High School in 1976. He entered the Navy soon after high school and rapidly advanced through the ranks to achieve the rank of Chief Petty Officer. After serving 10 years in the Navy, Rick began work in Silicon Valley for The Boeing Company and then for Terayon, a broadband equipment manufacturer.
Through the years Rick enjoyed coming home to Lake County to visit family, take in the fresh country air and decompress from the fast paced lifestyle of the high tech industry and the San Francisco Bay Area. Rick decided it was time to do something on his own after working in the corporate environment for 15 years he needed to get out of the office and be closer to family. Rick recognized that working for Konocti Realty was the best choice in Lake County for being one of the oldest and most knowledgeable Real Estate Brokerages in the county.
Bachelor of Arts, Management, Saint Mary's College of California, Moraga, CA 1999
MEMBERSHIPS AND PROFESSIONAL AFFILIATIONS:
National Association of Realtors
California Association of Realtors
Lake County Association of Realtors
Lakeport Regional Chamber of Commerce
Toastmasters International, Club 8731, Club President 2007 – 2008
Recognized as Toastmaster of the Year for 2006.
REAL ESTATE SPECIALIZATION & SERVICES:
Buying & Selling: Residential, Land, Commercial